MISSION
"Transforming Businesses through the Power of People, Technology and Innovation"
VISION
Enabling startups to improve their business strategy, organization and to be successful and raise capital for expansion & growth
ABOUT MIT WPU'S Centre for Business Innovation and Entrepreneurship (CBIE)
To be a leading University of Excellence, promoting the "Culture of Peace" through Value-based "Universal Education System", with a firm belief that "Union of Science and Spirituality alone will bring peace to mankind
Centre for Business Innovation and Entrepreneurship (CBIE) is a centre established to foster rigorous and relevant education on Business Innovation and Growth across varied sectors and industries. The Centre combines years of knowledge, experience, and practice in business innovation to advance and create a truly sustainable value.
The Centre aims to bring together eminent scholars and leading innovators from the world's most prominent organizations to create a unified platform for progressive collaborations.
- CBIE's primary goal is to blend theory and practice to create hyper-active learning community of innovation practitioners, entrepreneurs, funders, policy-makers, and technologists. We intend to create a sustainable ecosystem of true value creation in innovation through research, outreach, and education activities
Directors
Hon. Rahul Vishwanath Karad is an enterprising educationist at the forefront of MAEER'S MIT Group of Institutions,Pune which consists of 72 institutes and 55000 student strength. He is the Executive President of MIT-WPU. A graduate in engineering, a postgraduate in management from Cardiff U.K, and an alumnus of the Harvard Business School, USA, Mr. Rahul is committed to channelizing the power of youth to augment India, by ensuring their true potential is to be realized by providing them with a holistic and value-based education.
As the Executive Director of MAEER MIT's VishwaRaj Superspeciality Hospital, Mrs. Aditi passionately taken up the cause of providing excellent and affordable healthcare to all at Pune's Loni Kalbhor. VishwaRaj Superspeciality Hospital is a movement risen out of her passion for providing quality and affordable healthcare in every part of the country. She has been instrumental and actively involved right from the construction and inception of the hospital to where it stands at its pinnacle today.
Team
The Centre for Business Innovation and Entrepreneurship is supported by a dedicated and experienced team of innovation and managerial staff who contribute to the various innovation projects and outreach initiatives. The team consists of individuals from diverse academic and professional background, working in tandem.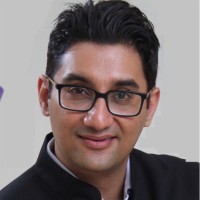 Mr. Kapel Malhotra
CEO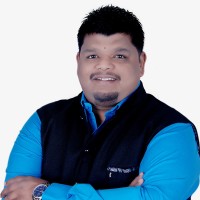 Mr. Prashant Iyer
Assistant Director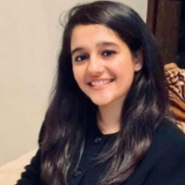 Ms. Soniya Nagdeo
Manager
Contact
Our Address
MIT World Peace University
S.No.124, Paud Road, Kothrud, Pune,
Maharashtra 411038
Email Us
soniya.nagdeo@mitwpu.edu.in
prashant.iyer@mitwpu.edu.in